Climate Change Thematic Funds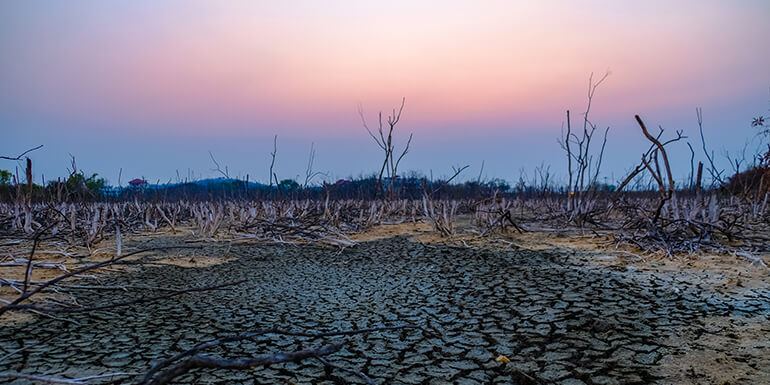 L89 HSBC Global Equity Climate Change (USD)
The fund aims to provide long term total return by investing in companies that may benefit from the transition to a low carbon economy.
It aims to do this with a lower carbon intensity and a higher environmental, social and governance ("ESG") rating, calculated respectively as a weighted average of the carbon intensities and ESG ratings given to the issuers of the fund's investments, than the weighted average of the constituents of the MSCI AC World Net index. The sub-fund invests in normal market conditions a minimum of 70% of its net assets in equities and equity equivalent securities of companies with revenue exposure to climate transition themes ("Climate Transition Themes") which are domiciled in, based in, carry out business activities in, or are listed on a Regulated Market in, any country including both developed markets and Emerging Markets. The sub-fund may also invest in eligible closed-ended Real Estate Investment Trusts ("REITs").

L88 Ninety One Global Environment (USD)
The fund aims to achieve long-term total returns comprised of income and capital growth primarily through investment in a portfolio of global equities and equity related securities (which includes, without being exhaustive, depositary receipts and equity linked notes).
The fund will seek to invest in companies which are considered by the Investment Manager as contributing to positive environmental change. The Sub-Fund will favour companies operating in services, infrastructures, technologies and resources related to environmental sustainability

L21 Pictet Global Environmental Opportunities
(Fund is now closed to new subscriptions and switches in)
The compartment applies a capital growth strategy, by investing principally in equities, or in any other transferable security linked to or similar to equities, issued by companies throughout the world (including emerging countries).
It will invest mainly in securities issued by companies active throughout the environmental value chain, for example in agriculture, forestry, clean energy and water. The Compartment may invest up to 30% of its net assets in China A Shares through (i) the QFII quota granted to an entity of the Pictet Group, (ii) the RQFII quota granted to an entity of the Pictet Group and/or (iii) the Shanghai-Hong Kong Stock Connect programme (iv) the Shenzhen-Hong Kong Stock Connect programme and/or (v) any similar acceptable securities trading and clearing linked programmes or access instruments which may be available to the Compartment in the future.
R34 Schroder Global Climate Change Equity
The fund aims to provide capital growth by investing in equities of companies worldwide which the investment manager believes will benefit from efforts to accommodate or limit the impact of global climate change and which meet the investment manager's sustainability criteria.
The fund is actively managed and invests at least two-thirds of its assets in equities of companies worldwide. The fund maintains a higher overall level of avoided emissions than MSCI World (Net TR) index, based on the investment manager's rating system.