Summer update 2023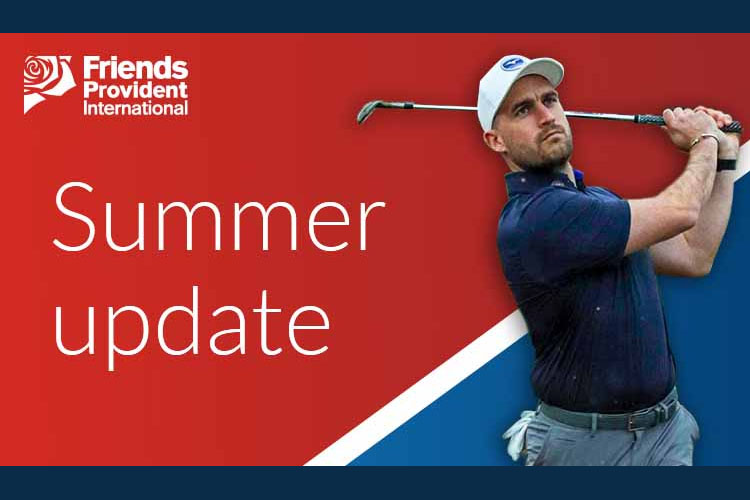 June's been a productive month for me, the season is in full flow now and I'm playing pretty much every week.
I've played a few Challenge Tour events and some Clutch Pro Tour events in between and so far, it's been a mixed bag of results.
There's been a majority of great golf each time I've tee'd it up but varying amounts of bad depending on how the course was set up that week.
With the long dry and hot spell, most courses have been firm, fast and with thick rough off each side of the fairway waiting to catch you out. Unfortunately for me, I found the thick rough more times than I would've liked to so it's prevented me from being able to mount a serious challenge to the top of the leaderboard.
It seems to have been a theme for me this year so far, being strong off the tee is one of my biggest strengths normally and the bad shots tend to cost me dearly. I seem to be making plenty of birdies, but when I do go astray it often seems to result in dropping more than one shot, which really stunts any momentum.
In the last few weeks, I finished 48th on Challenge Tour around the very firm, dried out and fiddly Pléneuf-Val-André in North-West France.
Again, I made plenty of birdies but whenever I made a mistake it was costly, even making a frustrating quadruple bogey on one of the final holes of the tournament which sent me plummeting down the leaderboard.
I then moved on to the Clutch Pro Tour at Machynys Peninsula on the south-west coast of Wales, where I ended up in a tie for 11th place. It wasn't much fun being stuck out there in the wind and the rain on the first day, but I think it softened the course for the rest of the week and therefore may have helped my game a little.
I played some really solid golf and then frustratingly let 5 really good chances slip by in a row on the back 9 of the final day, any or all of which would have catapulted me right into the mix at the top.
After a long while, I think I'm starting to see some really positive signs in my game and feel like the tide could be turning.
I'm looking forward to my next run of events starting in Austria for Challenge Tour and hope to have some exceptional results to report back to you next month!
Share this article:
Follow Tom on social media