Top 10 things to do in Dubai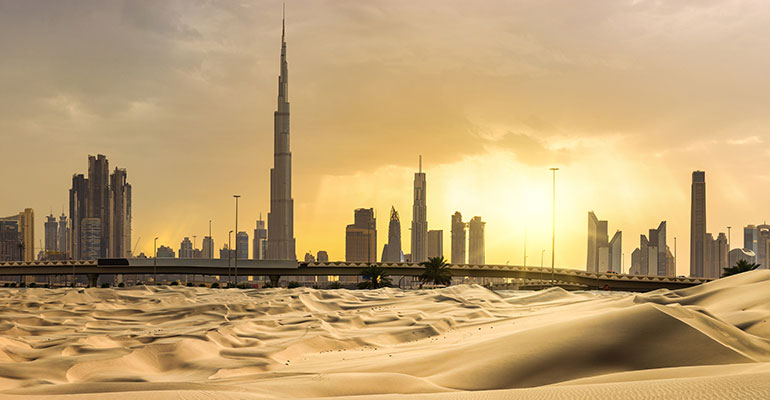 Dubai is famous for its shiny skyscrapers, state-of-the-art buildings, and beautiful beaches, along with sand dunes, fine dining, fabulous hotels, shops, and adrenaline-fuelled experiences.
It all combines to make Dubai a fantastic tourist destination. The city has implemented an ambitious tourism strategy to attract 25 million visitors a year by 2025, and it's already almost there.
Here we list our top 10 things to do in Dubai if you're a tourist or perhaps even if you're a newly arrived ex-pat.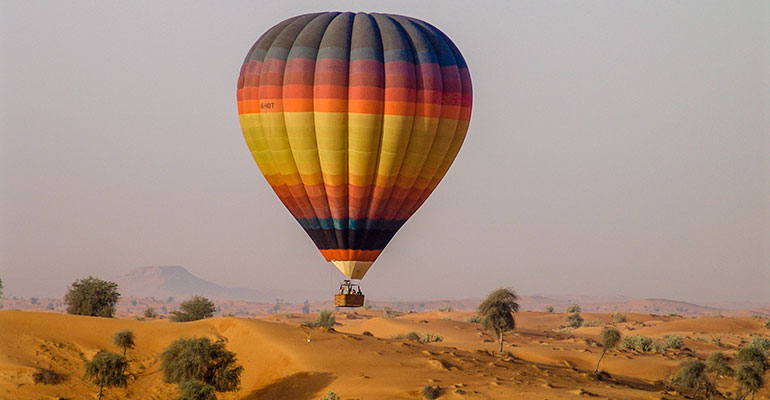 1) Soar above the desert in a hot air balloon adventure
An early morning hot air balloon ride is an essential part of any visit to Dubai.
With panoramic views over the desert, you'll be able to watch the sunrise and spot native wildlife such as camels, gazelles and Arabian oryx in the dunes below.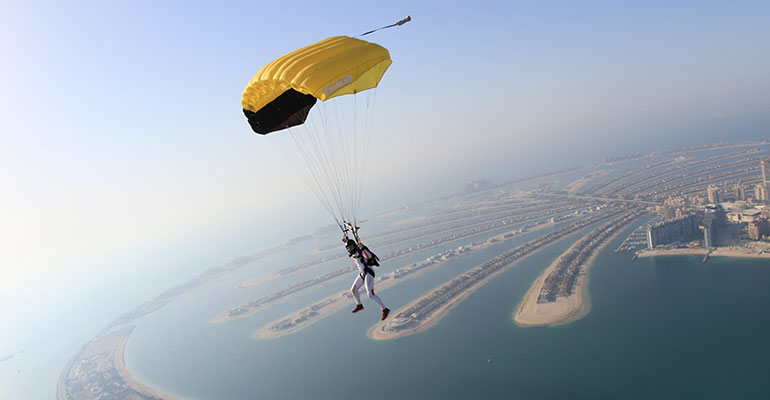 2) Skydive Dubai
Skydiving in Dubai is an amazing and surreal experience.
Whether you choose a tandem dive with an instructor or decide to train for a solo jump, your journey to the ground over the desert or the Palm of Jumeirah Island will be something you'll never forget
3) Dubai Safari Park
A wildlife encounter at Dubai Safari Park is both an exciting and an educational experience.
Up close and personal with the animals, you'll learn about their protection and conservation in areas including the African Village, Asian Village, Arabian Desert Safari, Kids' Farm, Wadi, and Explorer Village.
4) The Miracle Garden
The world's largest natural flower garden first opened on Valentine's Day 2013. It's a wonderland of flowers and plants arranged in colourful arches, patterns and sculptures, even Disney characters.
The Miracle Garden is a popular tourist destination well located in the middle of the desert.
It's a must for any nature lover.
5) Flyboarding
Fly boarding is an extreme sport that is taking the world, and particularly Dubai by storm.
It is a combination of a number popular sports, including jet skiing, water skiing, snowboarding and acrobatic diving.
This relatively new adrenaline sport provides thrill-seekers with a perfect combination of high energy and fitness on the water.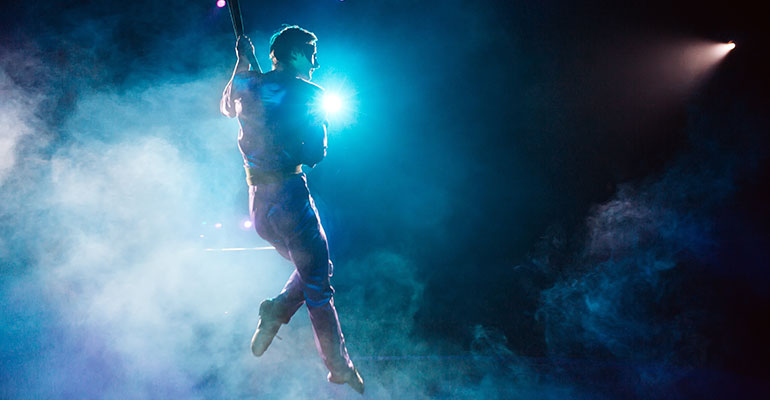 6) La Perle by Dragone
Dubai has always had an affinity with the arts, hosting spectacular theatrical shows and music concerts.
For a unique theatre experience, La Perle is a Las Vegas show, combining breathtaking choreography with acrobatic and aerial aquatic stunts.
World-class performers combine with visual effects and music to create an immersive visual masterpiece.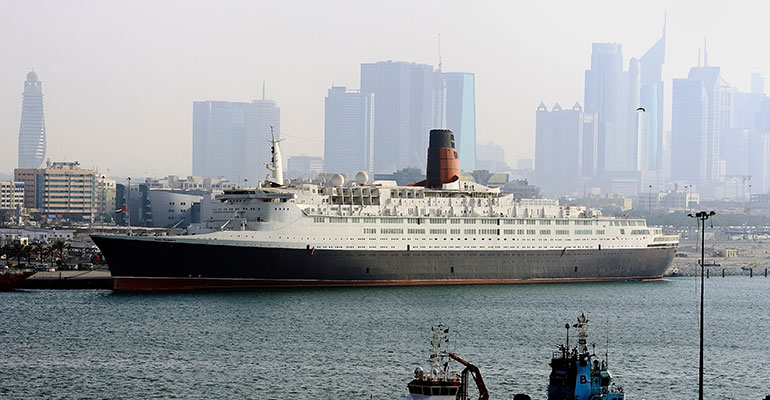 7) Walk the decks of Queen Elizabeth II
The world-famous Queen Elizabeth II ship is now permanently docked in Dubai and serves as a floating hotel and an entertainment destination.
The ship offers a unique insight into British maritime heritage and is a great destination for cruise enthusiasts, families, and couples.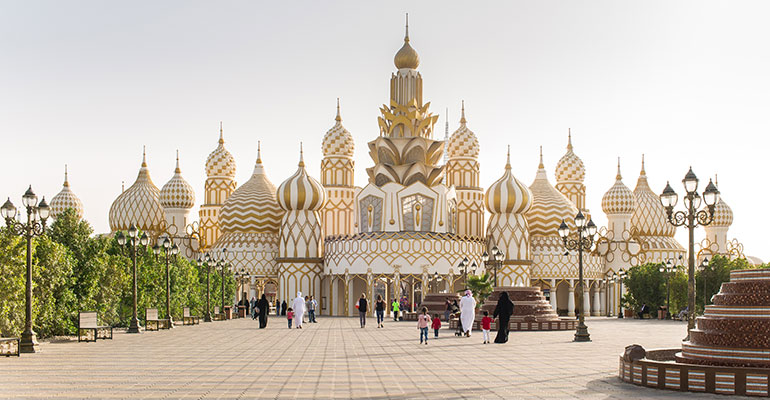 8) The Global Village
This ever-popular family attraction has 26 pavilions representing cultures from around the world.
Each pavilion is a work of art, often in the shape of one of the nations it represents.
There are hundreds of dining choices, shows and shops on offer, all of which take you on a rich cultural journey.
9) Ain Dubai/Dubai Eye
Officially the world's largest observation wheel, Ain Dubai (or the Dubai Eye) is the latest landmark to join Dubai's long list.
Ain Dubai is 75 meters taller than the London Eye and boasts 360 degree views of the urban skyline.
It's another way to catch a bird's eye view of Dubai's major landmarks, which include the Palm Jumeirah, Burj Al Arab, Burj Khalifa, Dubai Marina and the Dubai Frame.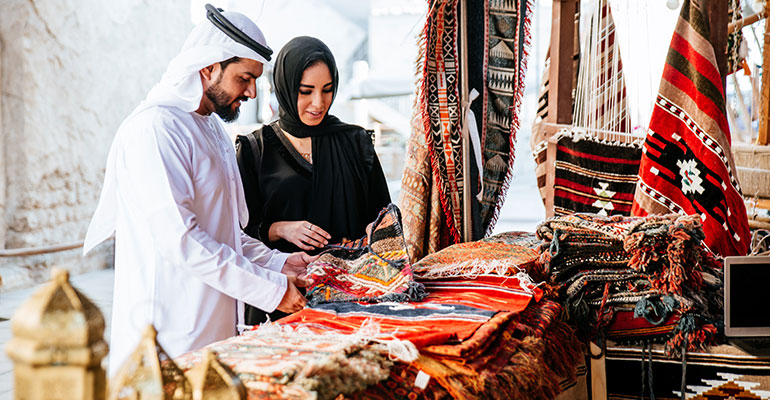 10) Dubai old town
Dubai has a rich historical and cultural heritage and its traditional markets, known as souks, offer a glimpse into the past.
The gold souk is the largest gold bazaar in Arabia and the best place to find fine jewellery, while the spice souk will take you on a delightful aromatic journey, through diverse colours and flavours. In the textile souk, you will find a large range of handmade fabrics made of silk, wool and cotton.
Share this article: